Our Story
HENO was founded by Jeff Hohman, a software engineer, and Katie Hohman, a physical therapist of 10 years and owner of 2 private practice clinics in Central Florida. Upon opening their first clinic, this husband and wife pair were using 4 to 5 different softwares just to manage their practice. They quickly realized that this management process was inefficient and disjointed to say the least.
"For the first six months [using multiple platforms], we had no idea whether we were making or losing money," Katie said.
After adding a second clinic and struggling to manage everything on multiple systems for years, they set out to create a software that would allow their clinicians to streamline their work and leave tangled practice management processes behind.
Combining their skills in software engineering and practice management, they created HENO — an all-in-one solution that has since saved them time and money. By making HENO available to all physical therapy practices, the Hohmans hope that clinicians will now be able to streamline management tasks and provide more time for what is truly important — the patient.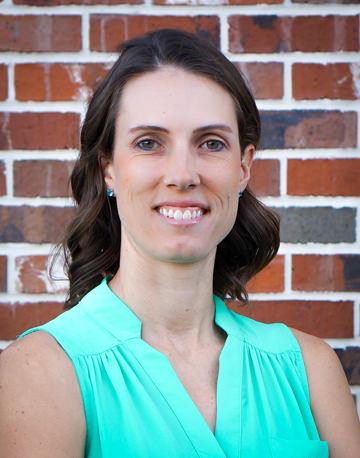 Katie Hohman
Co-Founder / Owner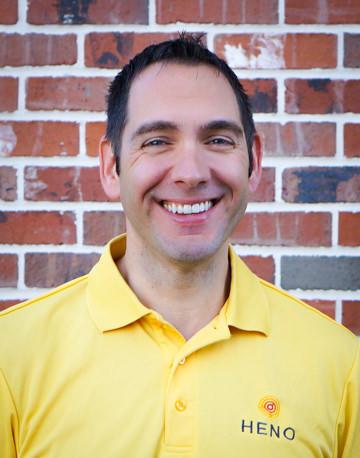 Jeff Hohman
Co-Founder / Owner
When Jeff and Katie showed us HENO we became so excited. We have owned and operated a physical therapy clinic for 13 years and […] Heno covers it all, from all the day to day operating right down to the reports that every owner of any clinic wants/needs to have.

— Jesse and Katie Elliott, Siskiyou PT owners Oregon

I, for the first time in my PT career, saw a good EMR that also has all the practice management aspects to streamline my practice. How could I not want to jump on that ASAP?!

— Chris Taylor PT, Owner
Physio in Asheville, NC
The automated reports are amazing! They are emailed to me at the end of each business day and show me: How many patients attended/cancelled/no show. How much money did we bring in that day? And more! If you are on the hunt for a new all in one system, you need to make the switch.

— Justin Reau, Practice Manager
Hohman Rehab in Central FL
What type of practice can use HENO?
Our current market for HENO is physical, speech and occupational therapists, however, we have recently added in chiropractic care. Almost all practices can use HENO with our customize options.
What makes HENO different?
HENO is an all-in-one solution for all of your practice management needs. It encompasses everything from EMR, billing and collections, scheduling, marketing, faxing, reports, and so much more. One system. One solution.
Is it secure?
Yes! Our servers are hosted and maintained in a HIPAA compliant data center.  All communications utilize SSL and our servers are encrypted.  In addition, we go above and beyond and utilize Transparent Data Encryption (TDE) in our database so that all of your data is encrypted at REST.  Furthermore, we utilize an Oracle Database thus, all of your files and data are stored within a system that is encrypted at all times.
Does it send to insurance companies?
Yes. HENO is integrated with Office Ally to send and receive all insurance claims.
Does it include billing?
Yes! HENO allows you to streamline and manage all of your practice's important billing and financial data in one system. You can view outstanding balances by patient, and per the entire practice, automate and streamline payment postings, track co-pays, verify refunds, leave payment notes and more!
How will this save me money?
Most practices typically used 3-4 different systems for their EMR/charting, scheduling, faxing, billing and collections, and marketing. HENO will incorporate everything into one solution. Think of HENO as a very inexpensive full-time employee. No more excel spreadsheets. No more missing authorizations. No more under billing.
Discover all the ways to streamline your practice with our end-to-end practice management platform.
Schedule a personalized 1-1 demo with a HENO product expert today!
Schedule a Demo