All-In-One Software & Billing Services by PTs for PTs
Setup your personalized 1-1 demo today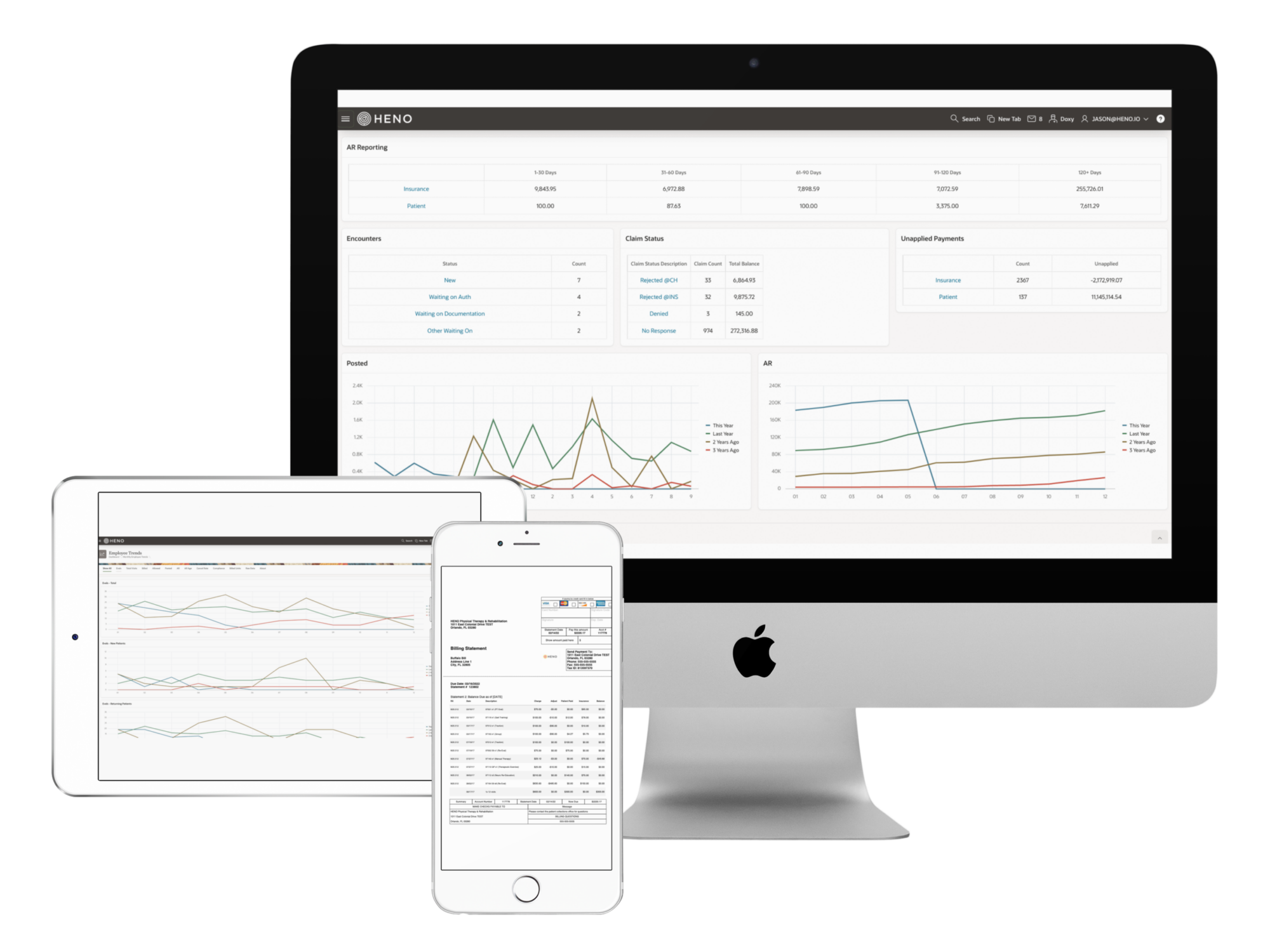 Outsourced Billing Services
End-to-end Billing Services
Integrated Software and RCM Services provide transparent, real-time financial updates. Remove all the hassles of medical billing without surrendering control.
Therapy Documentation Software
Hello 5 – 7 minute evals
Not only did we build two clinics from scratch, but we drink our own Kool Aid by using HENO to power those clinics! You can count on software built for therapists by therapists!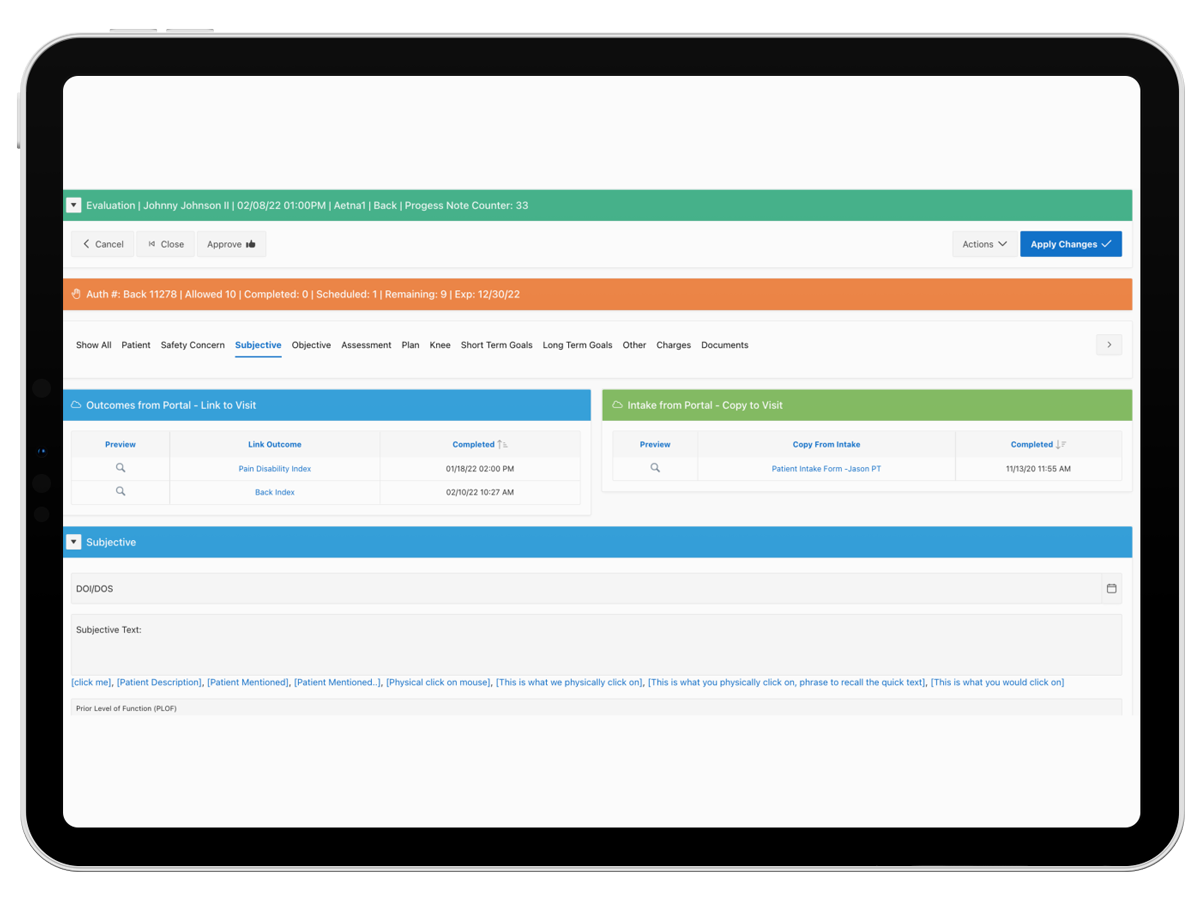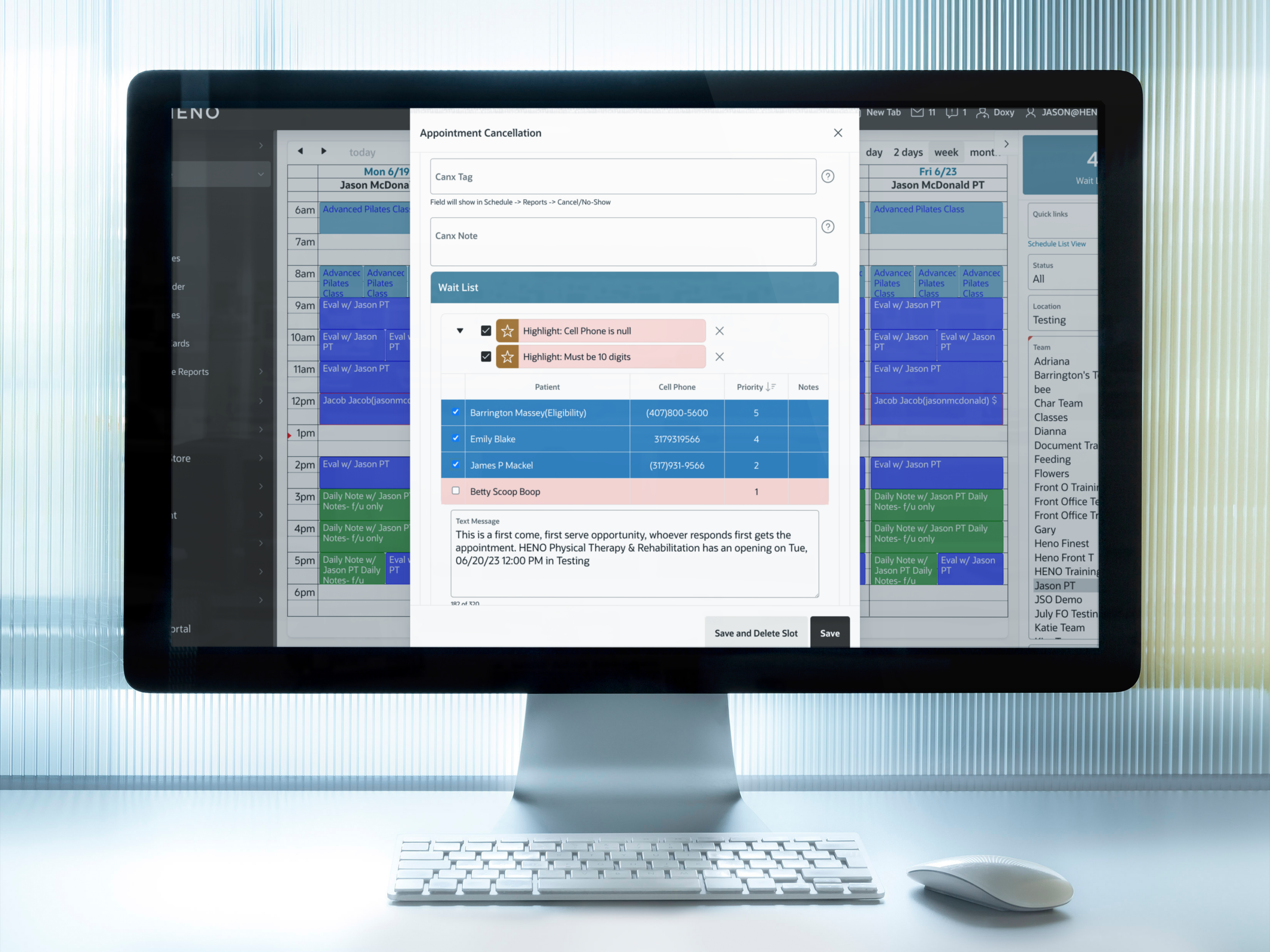 Boost Revenues
Easily Fill Up Your Schedule
Boost appointments and revenues with HENO Automations today!
Integrated Marketing Software
Grow Revenues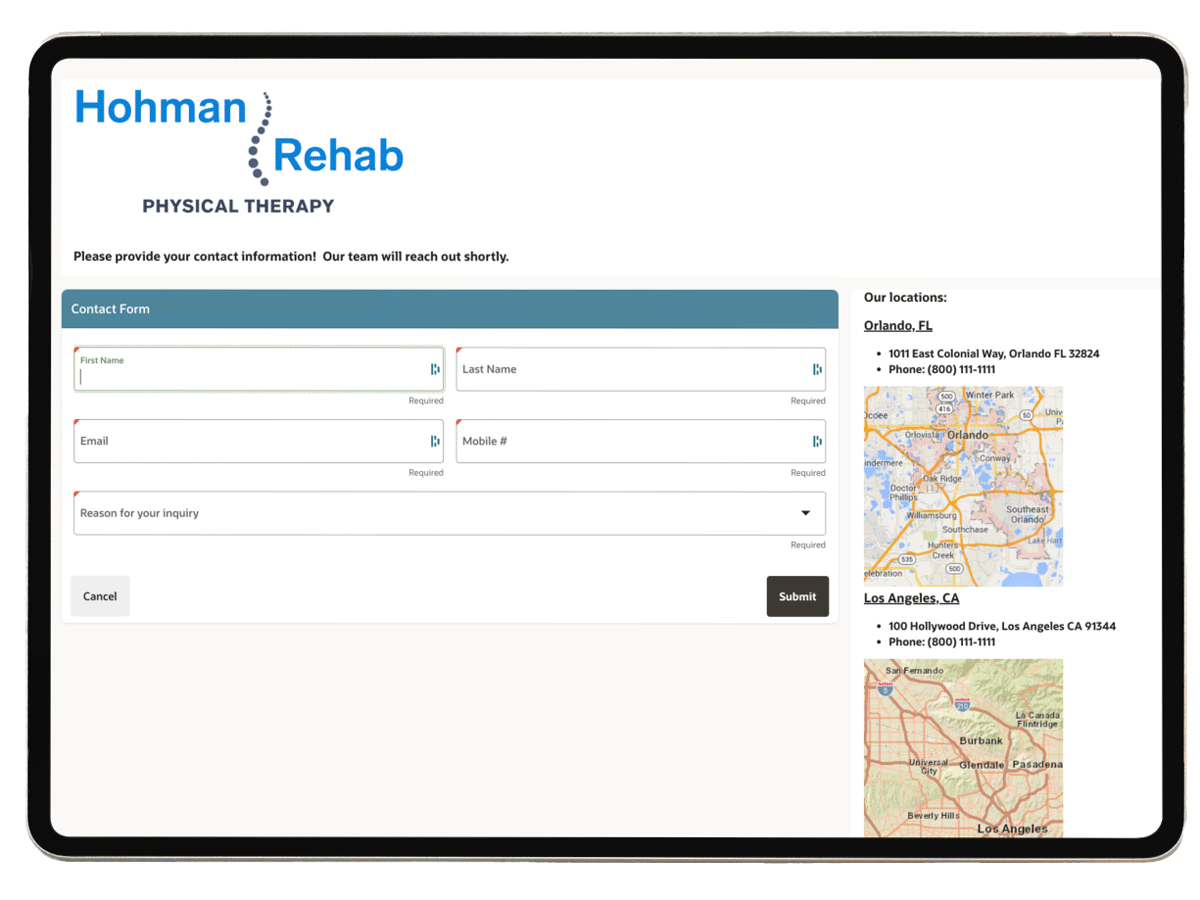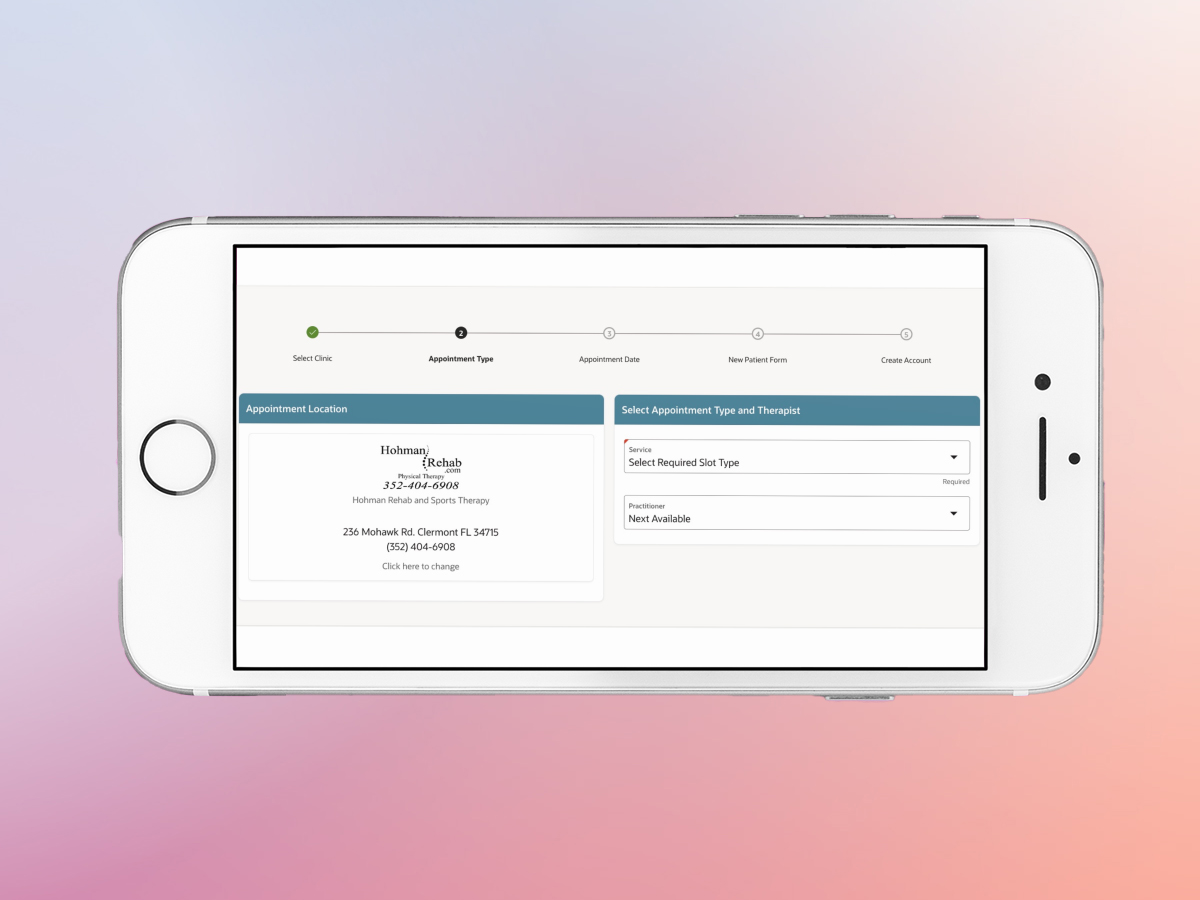 Simply Online Booking
Skyrocket Staff Productivity With HENO's Patient Portal