As we know, with any business reporting is an important part of that business at HENO we make it easy for you.
We have a centralized page for reporting that includes the most universally used reports such as AR, Claims Sent, Applied Payments, Charges by Employee and more. You can also find reports under the different tabs in HENO that are directly related to that specific tab.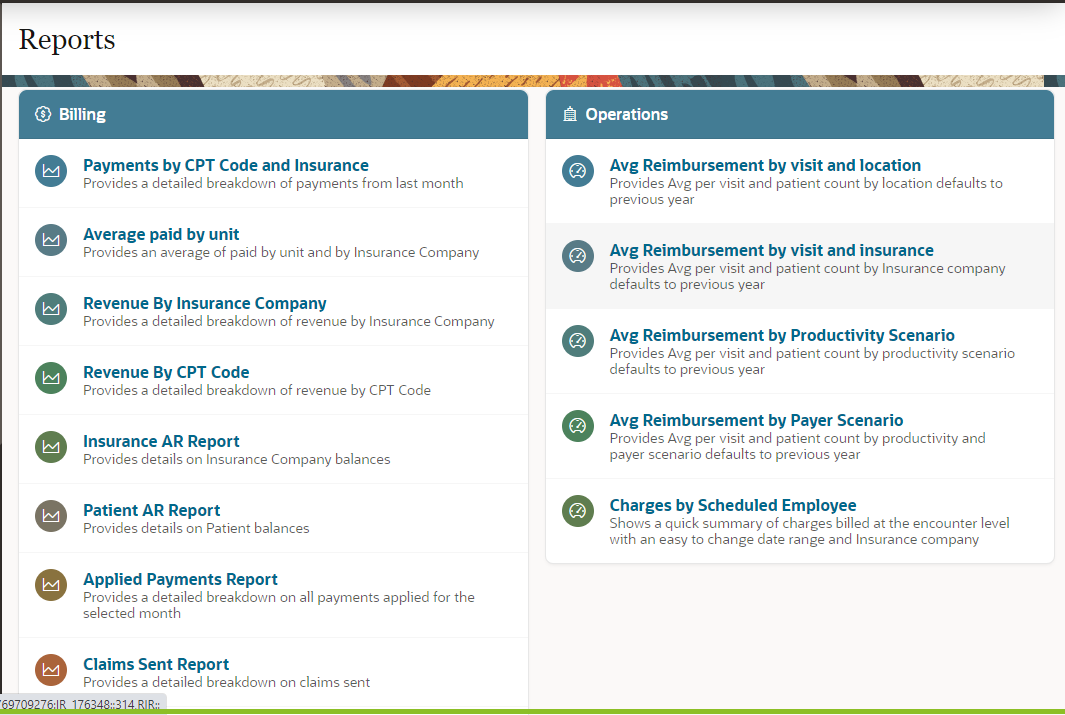 HENO has a variety of reports that are customizable, by adding filters to get exactly what is that you are looking for if our report doesn't give you exactly what you need then make it your own by using filters, highlights, or even make it a graph. You can also save the report so that you will only have to customize it once and you can create variations of the reports to fit your needs.