Physical Therapy Software Built for PTs by PTs
Transform Your Business with the Most Complete, Easy to Use Physical Therapy Software Available
The Most Comprehensive and Easy To Use Physical Therapy Software For PT, OT, SLP Clinics of All Sizes
Finally, An All-In-One Physical Therapy Software Built by Therapists
Introducing HENO, the Therapy Software designed by fellow therapists for PTs, OTs, and SLPs. HENO flexibility makes it suitable for any sized clinic ranging from startups to clinics with multiple locations. HENO is purpose built with both efficiency, and ease of use in mind, and it should be since it was built by a PT. Say hello to Katie Hohman, the co-founder of HENO and proud owner of Hohman Rehab, a chain of PT Clinics in Orlando, FL. As a multitasking mom, devoted wife, and clinic owner, Katie understands the value of efficiency firsthand. When she embarked on the journey of creating HENO many years ago, she immersed herself in numerous demos of Physical Therapy Software products. Ironically, every vendor claimed their software was an all-in-one, but upon closer inspection, it became evident that multiple logins were required to access different aspects of their systems—an inconvenience Katie wanted to avoid. Thus, HENO was born out of a pressing industry need.
Katie explains, "Being the owner of both an EMR and multiple clinics has given HENO a significant competitive edge. There's nothing more satisfying than identifying workflow issues and collaborating with engineers to swiftly address them. This key aspect has been instrumental in HENO's success. The fact that we are PT-owned truly sets us apart from other Physical Therapy Software platforms."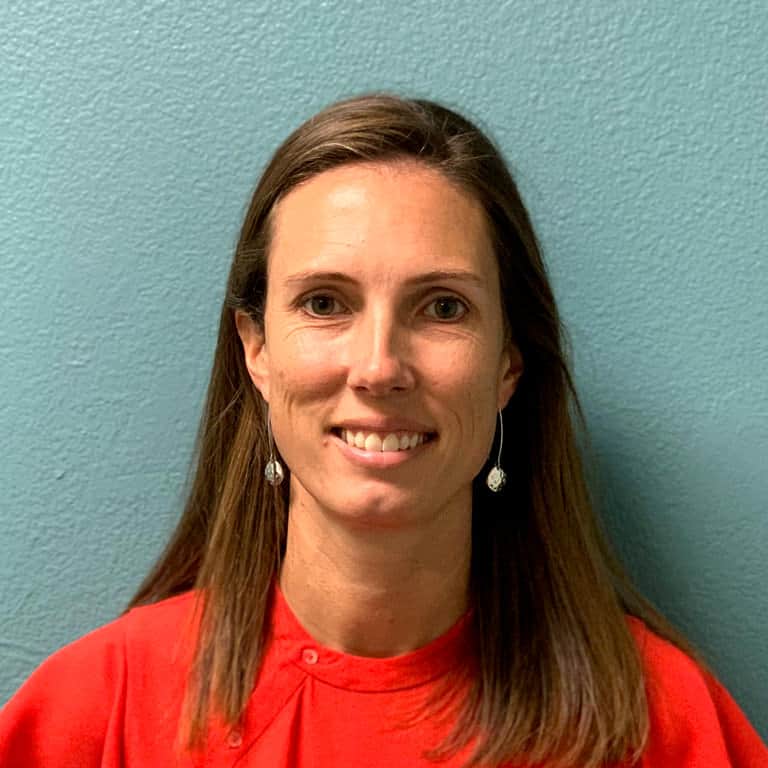 Documentation Physical Therapy Software
Lightning Fast Documentation
Flexible & easy to use documentation software designed for PT, OT, SLP

Slash 5 hours per therapist per week with powerful automation

Auto Copy Patient answers into evaluations

Email & Text outcomes to patients & let HENO score them in real time

Seamlessly integrated HEP (Home Exercise Program)

Email Digital Plan of Cares to physicians for e-signatures

Build custom templates from scratch with checkboxes, text areas, drop down lists, and radio button

Copy notes, codes, and exercises forward to speed up documentation

Create exercise bundles to quickly treat patient conditions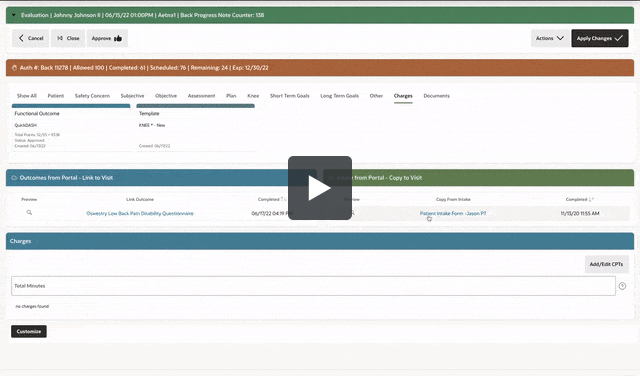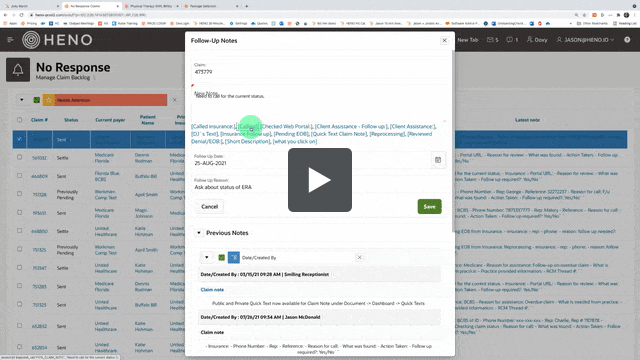 Billing Software + Clearinghouse
Accelerate Payments with Physical Therapy Billing Software Built by the Pros
Verify patient insurance benefits with a single click

Submit e-claims & receive ERA payments from Government, Commercial, Worker Comp, and Auto Insurance Companies

Get paid faster on insurance claims with automated claims follow-up alerts

Take notes, set follow-up dates, and build custom worklists in the claims processing work queue
Scheduling & Front Desk
PT Appointment Scheduling Software
Mass Text Waitlist to reschedule cancellations

Let New & Existing Patients Book Appointments Online

Reschedule Missing Appointments With Dashboard Alerts

Reduce No-Shows with Email, Voice, and Text Reminders

Increase Revenues With Missed Copay Reports & Integrated Credit Card Processing

Build Custom Timeblocks, View One or Multiple Therapists, and See All Locations

Custom Appointment Reports By Payer, Copay, Visit Number, and Number of Prior Authorizations Remaining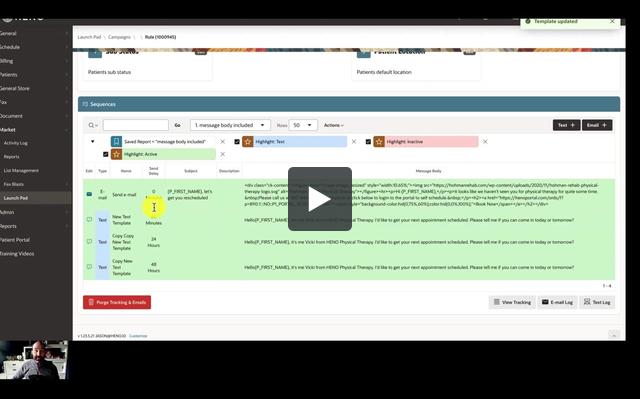 Marketing
Skyrocket Your Revenues With Powerful PT Marketing Software
Mass Texting & emailing

Automated patient emailing and texting sequences

HENO sends automated multi-step text & email campaigns to patients asking them to reschedule appointments – instant revenue growth

Landing Pages & custom forms

Lead Management
Patient Portal
You Could Be Losing 61% of Your Revenues Without Even Knowing It…
"61% of patients surveyed said that they skipped going to the doctor*" because it was too much of a hassle to book the appointments. As clinic owners, we must meet patients where they are, and nowadays that means online.
Slash monotonous staff work with the most comprehensive portal in Physical Therapy

New patients self-register on your website, provide credit card details, and complete intake forms

Email & text intake forms & outcome measures to patients

Staff receive alerts when patients forget to complete intake forms

Patient Intake details automatically paste into evaluations

Patients can book appointments, pay bills, & buy
*Notable Survey- Nov 9th 2022, 9am EST
Retail & Cash-Based Software
Simplify the Complexity of Retail and Private Pay Income with HENO's Unified Cash-Pay System
Sell packages & products online, and in clinic

Use custom staff commission tracking reports to pay staff fixed or percentage based per visit fees & let staff track this on their own dashboards

Use digital punch cards to automatically track visits

Let patients book and pay for classes from your website

Set recurring monthly payments for gym and other subscriptions
#1 Rated Physical Therapy Software Available
Thousands
of software users
Physical Therapy Software FAQs
Frequently Asked Questions
If you're researching Physical Therapy Software you might want to know what a good Physical Therapy Software system should include. This is a great question. Here's a list to help you get started. To define all the things a Physical Therapy Software system should have would take much longer than this, but this is a nice summary to provide an overview. A Physical Therapy Software (Electronic Medical Record) is a digital system used by physical therapists and other healthcare providers to manage patient medical records, treatment plans, and other administrative tasks. It is a software application that replaces traditional paper-based record-keeping systems and allows for more efficient and organized management of patient information.
Physical therapy software systems typically include various features and functionalities specifically designed for the needs of physical therapists. These may include:
Patient Profiles: Physical Therapy software allows therapists to create and maintain comprehensive patient profiles, including personal information, medical history, assessment findings, and treatment plans.
Treatment Documentation: Physical therapy EMRs provide tools to document treatment sessions, including progress notes, evaluation forms, outcome measurements, and exercise prescriptions. This allows therapists to easily track patient progress and customize treatment plans.
Scheduling and Appointment Management: EMRs often have scheduling capabilities, allowing therapists to manage patient appointments, track cancellations or rescheduling, and send reminders to patients.
Billing and Claims: It's critical that Physical Therapy Software includes billing and coding software, enabling therapists to generate accurate electronic claims to submit to insurance companies, and more importantly to track and follow-up on those claims to ensure they are reimbursed
Communication and Collaboration: Some Physical Therapy Software facilitate communication and collaboration among healthcare professionals and patients. They may include features such as two way faxing, digital physician e-signature of plans of care, and automated reminders to ensure PT clinics follow-up on overdue plans of care that go unsigned by physicians
Marketing: Good Physical Therapy Software systems have Patient Marketing at the center of their technology. The ability to mass email, mass text, and create automation rules that allow such messaging is really important. Additionally, the most efficient Physical Therapy Software will also allow users to engage in two-way texting. By engaging in two-way texting, the patient experience will be improved, and patients will tell more friends about their experience which will boost the clinic's referrals. This is 2023, so many of us have grown to demand digital communication with our healthcare providers. Therefore, industry experts say it's critical that Physical Therapy Software provides customers with the ability to engage in two way texting with their patients
Digital Intake & Patient Portal
The best Physical Therapy Software offers a wide range of powerful features designed to streamline administrative tasks, improve patient engagement, and enhance overall efficiency. Here are some key capabilities:
Digital Intake Forms: The software allows you to seamlessly integrate digital intake forms into your website, providing a convenient and user-friendly experience for patients.
Customizable Intake Forms: You can create custom intake forms tailored to your specific practice requirements, incorporating various field types such as checkboxes, dropdown menus, and text fields.
Email and Text Intake Forms: The software enables you to effortlessly email or text intake forms to patients, eliminating the need for physical paperwork and reducing manual data entry.
Automatic Patient Chart Creation: When patients self-register online, the PT software automatically generates patient charts, saving valuable time and eliminating the hassle of manual chart creation.
Self-Scheduling Appointments: Patients can easily self-schedule appointments through the software, empowering them with greater control over their healthcare journey and reducing administrative burdens.
Automated Functional Outcome Scoring: The software automatically scores functional outcomes and efficiently delivers the results to patients via email or text, promoting engagement and providing valuable insights.
Seamless Data Integration: All the information collected through intake forms seamlessly flows into evaluations and patient demographics, eliminating the need for manual retyping and ensuring data accuracy.
Streamlined Workflow Efficiency: By automating tasks such as chart creation, appointment scheduling, and outcome scoring, the software optimizes workflow efficiency, allowing physical therapists to focus more on patient care.
Enhanced Patient Engagement: The software's user-friendly features, digital forms, and self-scheduling options foster greater patient engagement, resulting in improved patient satisfaction and outcomes.
Time-saving Documentation: With data automatically populating into evaluations and patient charts, physical therapists save significant time on documentation, enabling them to dedicate more time to direct patient care.
Improved Practice Management: The software's comprehensive functionality not only benefits patient care but also enhances practice management, leading to increased productivity, streamlined operations, and improved overall efficiency.
8. Reporting and Analytics: PT Software can generate reports and analytics to provide insights into practice performance, patient outcomes, and productivity metrics. This information can help therapists make informed decisions and improve the quality of care.
HENO has many prices and packages to meet your budgetary needs. Click here to review HENO's pricing, and even sign up for an account online. If the prices on that page don't fit your needs, HENO can customize personalized pricing just for you to ensure it meets your needs.
HENO's Physical Therapy Software platform is the most robust and feature rich system in the PT Software market. To name a few of HENO features, it includes:
HENO's Physical Therapy Software offers a comprehensive suite of features. This is a summary, and does not depict all of HENO's robust features:
Documentation: Efficient and user-friendly documentation tools for capturing patient information, progress notes, treatment plans, and evaluations.
Medical Billing: Integrated medical billing functionality to streamline billing processes, including claim submission, insurance verification, and reimbursement tracking.
Retail Software: Tools to manage retail inventory, sales, and transactions within the physical therapy practice.
Patient Marketing: Marketing tools to attract and engage patients, including email campaigns, referral tracking, and patient satisfaction surveys.
Physician Marketing: Features to enhance relationships with referring physicians, such as targeted marketing campaigns and analytics.
Two-Way Faxing: Seamless and secure two-way faxing capabilities for communication with other healthcare providers and insurance companies.
Credit Card Processing: Integration with credit card processing services to facilitate easy and secure payment collection from patients.
Customer Relationship Management (CRM): CRM functionalities to manage patient contacts, appointments, communication history, and follow-ups.
Marketing Automation: Automation tools to streamline marketing efforts, such as appointment reminders, birthday greetings, and targeted campaigns.
Online Landing Pages: Customizable landing pages to create an online presence and capture leads for the physical therapy practice.
Two-Way Patient Texting: Text messaging features to communicate with patients, send appointment reminders, and receive responses.
Doctor Electronic Signatures: Digital signature capabilities for doctors and healthcare professionals to sign electronic documents securely.
Real-Time Eligibility Verification: Instant verification of insurance eligibility to ensure accurate billing and minimize claim rejections.
And much more: HENO's Physical Therapy Software offers additional features and functionalities to cater to the specific needs of physical therapy practices, ensuring comprehensive practice management and patient care.
HENO's software provides a robust and all-encompassing solution, empowering physical therapy practices to streamline operations, improve patient care, and enhance overall practice efficiency.
HENO Physical Therapy Software is cloud based, and runs in a browser. It can be accessed from any device include Mac computers, Windows Computers, iPads, Android Tablets, iPhones, and Android phones.
An all-in-one physical therapy software refers to a comprehensive software solution that combines multiple functionalities and features specifically designed for managing various aspects of a physical therapy practice or clinic. It integrates key components such as Electronic Medical Records (EMR), practice management, scheduling, billing in-house, or outsourced billing & RCM Services, documentation, reporting, and often includes additional tools for patient engagement and outcomes tracking.
The primary objective of an all-in-one physical therapy software is to streamline and centralize the administrative and clinical processes involved in running a physical therapy practice. By consolidating multiple functionalities into a single software platform, it aims to improve operational efficiency, enhance patient care, and simplify the overall management of the practice.
Typically, an all-in-one physical therapy software offers the following key features:
Electronic Medical Records (EMR): Allows healthcare providers to digitally capture, store, and access patient health records, including assessment notes, treatment plans, progress reports, and other clinical documentation.
Practice Management: Provides tools for managing administrative tasks such as scheduling, appointment reminders, patient registration, insurance verification, and referral management.
Billing and Revenue Cycle Management: Enables efficient billing processes, including insurance claim submission, tracking reimbursements, managing payments, and generating financial reports.
Documentation and Note-taking: Offers templates and tools for documenting patient evaluations, treatment sessions, progress notes, and outcome measurements, often tailored specifically for physical therapy practice.
Reporting and Analytics: Provides built-in reporting capabilities that allow generating performance metrics, financial reports, patient outcome measurements, and other relevant analytics to support data-driven decision-making.
Patient Engagement: Includes features like patient portals, secure messaging, online appointment scheduling, telehealth capabilities, educational resources, and exercises to improve patient engagement and compliance.
Compliance and Security: Ensures adherence to healthcare regulations such as HIPAA, with robust security measures to protect patient data, maintain privacy, and facilitate secure communication.
By consolidating these various features within a single software platform, all-in-one physical therapy software aims to streamline workflows, reduce manual work, enhance communication and collaboration, and ultimately improve the overall efficiency and effectiveness of a physical therapy practice.
There's a long list of advantages that comes with using a single platform versus using multiple systems. Advantages of Using an All-in-One Physical Therapy Software: Streamlining Practice Management and Enhancing Patient Care
Introduction: In the modern era of healthcare, technology plays a crucial role in optimizing practice management and improving patient care. For physical therapy practices, utilizing an all-in-one software solution offers significant advantages over using separate Electronic Medical Record (EMR) systems for documentation, billing, and online patient scheduling with digital intake. This article explores the benefits of adopting an all-in-one physical therapy software that integrates multiple functionalities within a single platform.
Streamlined Workflow: One of the primary advantages of an all-in-one physical therapy software is the streamlined workflow it offers. By having all essential features consolidated in a single system, healthcare providers and administrative staff can seamlessly navigate between different tasks without the need for switching between multiple EMRs. From documenting patient evaluations and treatment plans to scheduling appointments, managing billing processes, and capturing digital intake forms, an all-in-one software simplifies the practice's workflow, saving time and effort.
Enhanced Efficiency: The integration of documentation, billing, and online patient scheduling within a unified software platform significantly improves the overall efficiency of a physical therapy practice. With separate EMRs, practitioners often face the challenge of duplicate data entry, increasing the risk of errors and inconsistencies. In contrast, an all-in-one software eliminates this redundancy by automatically populating relevant information across different modules. This automation reduces administrative burden and enhances accuracy, allowing providers to focus more on delivering quality care to patients.
Improved Financial Management: Billing and revenue cycle management are critical aspects of any healthcare practice. Utilizing an all-in-one physical therapy software eliminates the need for separate billing EMRs, enabling seamless integration between clinical documentation and billing processes. This integration ensures accurate coding, faster claim submission, and efficient reimbursement tracking. Additionally, comprehensive financial reporting and analytics capabilities enable practitioners to gain valuable insights into practice performance, revenue trends, and identify areas for improvement.
Enhanced Patient Experience: An all-in-one physical therapy software enhances the patient experience by providing a seamless and convenient digital environment. With integrated online patient scheduling and digital intake forms, patients can easily book appointments and complete necessary paperwork from the comfort of their homes. This reduces administrative overhead, minimizes waiting times, and improves patient satisfaction. Furthermore, features like patient portals and secure messaging enable effective communication between patients and providers, fostering engagement and facilitating timely follow-ups.
Coordinated Care and Communication: Using separate EMRs for documentation, billing, and patient scheduling often hampers care coordination and communication among healthcare professionals. An all-in-one software centralizes patient information, allowing all authorized practitioners to access and update records in real-time. This promotes collaboration, enables a holistic view of patient data, and facilitates better care coordination between physical therapists, assistants, and other healthcare providers involved in the patient's treatment journey.
Compliance and Security: Maintaining compliance with privacy regulations and safeguarding patient data is paramount in healthcare. An all-in-one physical therapy software ensures adherence to regulations like HIPAA by incorporating robust security measures across all modules. By storing patient information within a single secure system, the risk of data breaches and unauthorized access is significantly reduced compared to managing data across multiple EMRs.
Seamless Reporting and Analytics: An all-in-one physical therapy software provides comprehensive reporting and analytics capabilities that span across the entire practice. By integrating clinical, billing, and scheduling data, practitioners can generate meaningful reports, track key performance indicators, and gain valuable insights into practice efficiency, patient outcomes, and financial performance. This data-driven approach empowers practitioners to make informed decisions, identify areas of improvement, and optimize practice
The Disadvantages of Using Disconnected Physical Therapy Software: A Case Study
To answer the question about what the disadvantages of using separate systems for Physical Therapy Documentation and Physical Therapy Billing Software, we've decided to use real-life examples. WebPT is a well known Physical Therapy Software, and the Billing Software they use, which is called Therabill, is a seperate system which is owned by the same company that owns WebPT, but requires a totally separate user login in order to access. So, we're merely using them as an example so that we can underscore some of the disadvantages that arise based on using seperate systems. Since many of our customers were previously WebPT users, we have a deep understanding about some of the difficulties WebPT customers experience. Therefore, we can use them as an example that helps us clearly answer the question about the disadvantages of separate systems.
Introduction: In the fast-paced world of physical therapy, utilizing efficient and integrated software solutions is crucial for streamlining workflows, enhancing patient care, and optimizing practice management. However, many PT clinics still rely on disconnected software systems, such as using WebPT for documentation, Therabill Software for billing, separate software for patient texting, another software for patient online scheduling, and yet another software for patient intake forms. This article explores the disadvantages of using such disconnected physical therapy software through the lens of a hypothetical PT clinic.
Fragmented Data Management: One of the key drawbacks of using disconnected physical therapy software is the fragmentation of data. In our case study, the PT clinic relies on WebPT for documentation, which means patient evaluations, treatment plans, progress notes, and other clinical data are stored in that system. However, this information is not seamlessly integrated with the billing software, Therabill, which handles insurance claims and revenue management. The result is a disjointed data management process, requiring manual data entry, duplicate information across systems, and a higher risk of errors and inconsistencies.
Inefficient Workflow: Operating multiple software systems independently leads to an inefficient workflow. In our case study, the PT clinic uses separate software for patient texting, online scheduling, and intake forms. This fragmentation creates a disjointed experience for both the patients and the clinic staff. For example, patient texting software requires manual entry of patient details and does not sync with the documentation system, resulting in a lack of continuity in patient communication. Additionally, staff members must switch between different software platforms to manage scheduling, intake forms, and other administrative tasks, leading to wasted time, increased training needs, and potential errors.
Limited Integration and Communication: Disconnected physical therapy software hampers effective integration and communication within the clinic. In our case study, the lack of integration between WebPT, Therabill, and other software means that patient-related information, such as insurance details or billing history, is not readily accessible during the documentation process. This lack of communication between systems creates additional administrative burden, as staff members need to manually cross-reference different software to gather essential patient data. It also increases the likelihood of errors, delays, and miscommunication among the clinic's team members.
Increased Costs and Complexity: Using disconnected physical therapy software can be costlier and more complex for the clinic. Firstly, each software system typically requires its own licensing and support fees, resulting in multiple expenses. Additionally, maintaining separate systems necessitates additional IT infrastructure and resources to manage and support each software individually. The complexity further increases when updates, upgrades, or troubleshooting are required for multiple systems, adding to the clinic's overall costs and reliance on external vendors for support.
Compliance and Security Risks: The use of disconnected software raises compliance and security concerns. Our case study clinic utilizes multiple software systems, each with its own security measures and protocols. This means the clinic must ensure compliance with various regulations, such as HIPAA, across all software platforms. The management of patient data becomes more complex, as the clinic needs to maintain multiple access points and permissions for staff members. Any vulnerabilities or breaches in any of the systems can potentially compromise patient privacy and result in legal and reputational consequences for the clinic.
Limited Reporting and Analytics: Disconnected physical therapy software restricts the clinic's ability to generate comprehensive reports and leverage analytics for informed decision-making. In our case study, since patient data is spread
Yes all aspects of HENO are HIPAA Compliant. HENO is stored in Oracle's Data Centers. Oracle uses State of the Art Security, and encryption. Click here to learn more about Oracle's HIPAA Compliance: https://www.oracle.com/cloud/public-cloud-regions/data-regions/hipaa/#oci-services
Slash up to 10 hours/week in documentation time!
Discover all the ways to streamline your practice with our end-to-end practice management platform.