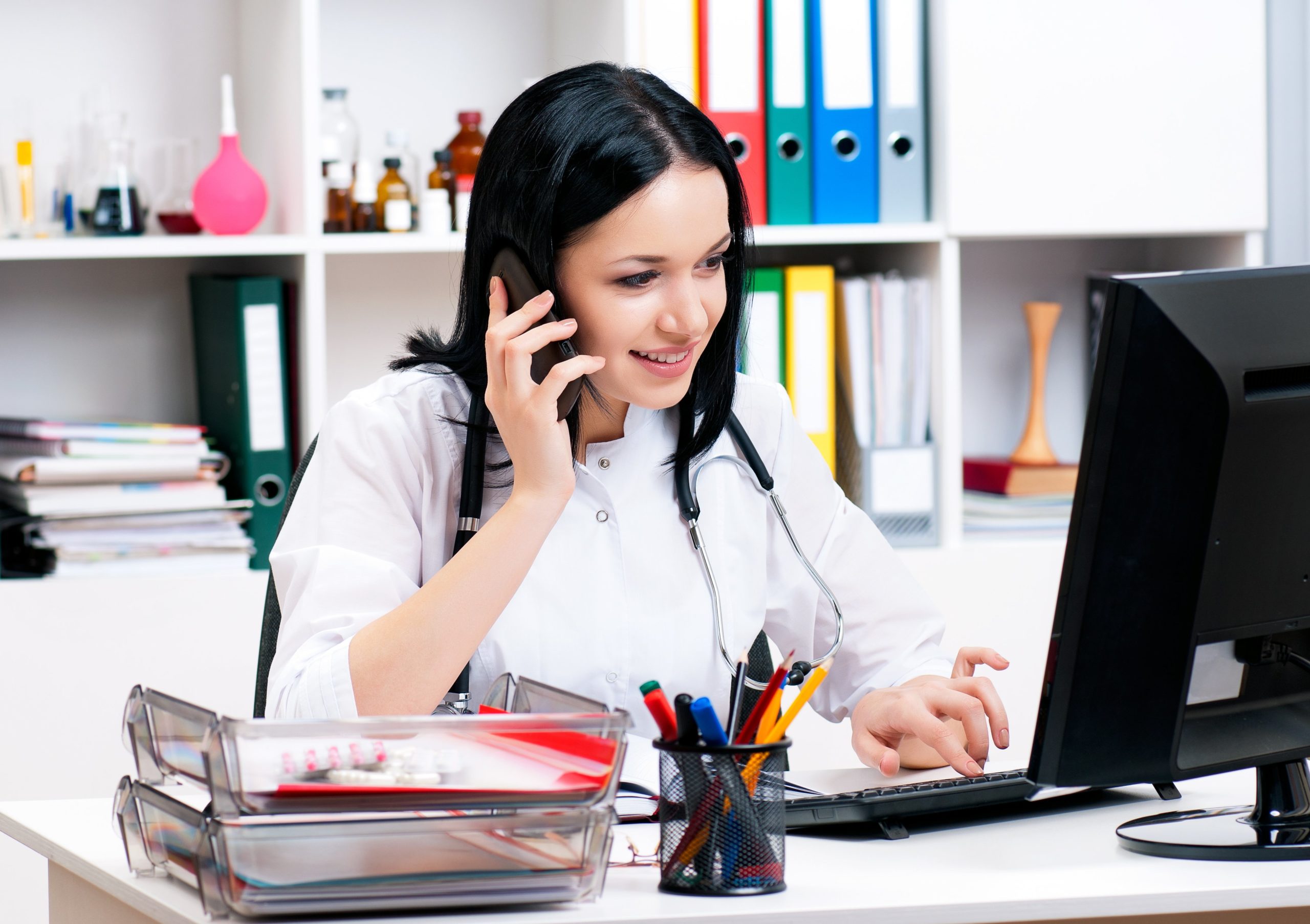 Should you handle your medical billing in-house at your physical therapy practice or outsource it to one of the many medical billing companies? That's one question that we hear frequently at HENO – and it's one we've thought about frequently. After all, we run a physical therapy practice of our own. That's why we created HENO.
There are benefits and risks to both in-house billing and outsourcing. The key is to decide what works for your practice and your needs. Here are some things that may help.
The Benefits of and Risks of In-House Billing
It's common for physical therapy practices to handle billing in-house by hiring a medical billing specialist. Here are some of the advantages of in-house medical billing:
All billing is accessible to you at any time: When you keep your billing in-house, it's very easy to know which bills are outstanding and which have been paid. You can review information at your convenience, run reports to show your balances, and follow up as needed.
HIPAA compliance and confidentiality: Even though medical billing companies take care to comply with HIPAA regulations, you may be more comfortable if you minimize the number of people who have access to your EMR.
You won't pay fees: Most medical billing companies take a percentage of your billing as a fee. That means that if you handle your billing in-house, you'll keep everything that you collect.
If it's important to you to keep control of your patients' EMR and manage cash flow on your own, then in-house billing may be your best bet.That said, there are a few risks associated with in-house billing. For example:
If your billing specialist or other staff are out of the office, you may fall behind with billing and that can impact your cash flow in a negative way.
You might not be paying fees to a medical billing company, but you'll have to hire full-time or part-time staffers to handle medical billing.
You'll also need to make sure that your staff is properly trained in how to code claims and submit them to insurance carriers.
The key consideration here is one of control. Would you rather maintain control over your billing and EMR or hand it over to somebody else?
The Benefits and Risks of Outsourcing
Now let's look at this topic from the other side. What are the benefits and risks of outsourcing your medical billing? Let's start with the benefits:
Outsourcing your billing can give you and your staff more time to focus on patient care: When you're not worried about billing, you can focus on providing individualized care and attention to your patients.
You won't need to worry about coding errors: Medical billing companies specialize in coding and make sure that they're up-to-date on all coding changes and updates.
You may end up with a lower percentage of denied claims: Medical billing companies work extensively with carriers and know what needs to be done to ensure that the claims are paid.
It could cost you less: It may be less expensive to outsource than to hire and train in-house staff to handle billing.
Of course, there are a few downsides to consider as well:
You won't have control over your billing: It may be frustrating to some PTs not to have access to claims status and billing information when they want it, as some practice management platforms do not allow for full access to the customer.  Fortunately, with a system like HENO, this is not the case.
Your patients may not like it: While medical billing companies have professional staffs, it's still possible that your patients may prefer to work directly with you – especially if you've been handling your billing in-house until now.
While any reputable medical billing company should have excellent security and be HIPAA-compliant, there's still a risk associated with giving a third party access to your patients' medical records and billing information.
If you do decide to outsource, make sure to do your due diligence to ensure that the company you choose offers the flexibility and security you need.
Which One Works for You?
So, which option is best for you: in-house billing or outsourced billing? We can't answer that question for you, but here are a few things to consider as you decide.
What is the cost difference between in-house billing and outsourcing? Getting some quotes from medical billing companies can help you compare and decide which option is more cost-efficient.
Are you comfortable with ceding control of billing to someone else? If you've been handling your billing in-house, it may be difficult to even consider handing that responsibility over to a third party.
How will your patients feel about it? Your number one goal is to provide excellent care and service to your patients. You may want to survey your current patient base to gauge their response to the idea of outsourcing.
Ultimately, this is a decision that requires you to balance control and patient care against convenience and cost.
The decision to keep your billing in-house or outsource it is yours to make. If you decide to stay in-house, you can make streamline your billing by choosing an all-in-one practice management solution. Medical billing specialists have a lot to keep track of, and having a reliable and efficient software at their fingertips can make an improvement to their processes.
Are you ready to learn how HENO can help you streamline your medical billing? Click here to schedule a free demo now.