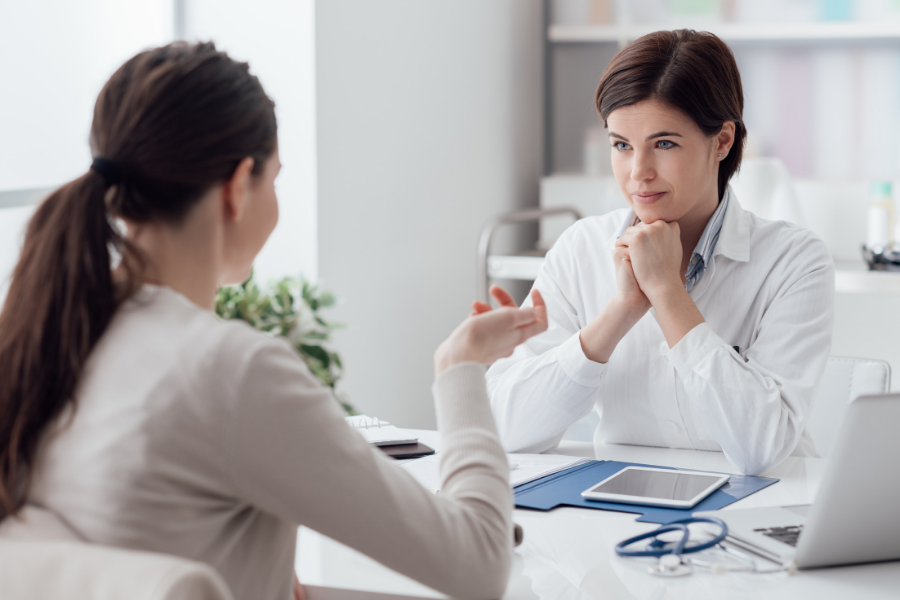 Offering a free patient consultation can be an effective way to attract new patients and grow your practice. However, if you don't have a system in place to convert those consultations and get patients to make an appointment, you'll be losing valuable time.
The solution? You can use your patient portal to increase patient consultation conversions. A portal might not seem like an obvious way to convert, but the key is how you use it.
At HENO, we've designed our patient portal to be useful in a variety of ways. It can help you streamline your office management, improve the patient experience, and help you grow your practice. Here's what you need to know.
Setting Up Consultations
A patient portal allows potential patients to easily sign up for their consultation with your practice, even outside of your business hours. Removing the need to call your office provides the convenience patients seek out from service providers.
Since patients will be using the portal to get in touch with your practice, they'll have an early opportunity to get accustomed to using it. Once they become a patient of your practice, they won't be surprised that you use the portal as a key feature for practice-patient communication.
Mention the Patient Portal During Your Consultation
At some point in the course of your consultation, make sure to mention that you have a secure patient portal. Your focus should be on the benefits the patient will reap by using the portal. These may include:
Round the clock access to medical records and health information
Secure messaging with healthcare providers
Scheduling and appointment notifications
Less time in the waiting room
Patient adoption of healthcare portals is directly correlated to how healthcare providers talk about portals. If you're upbeat, enthusiastic, and focus on the benefits of the portal, then it increases the chance that the patient you're with will see it as a plus, too.
Craft a Follow-Up Email Sequence
When a patient leaves your practice after a free consultation, it's essential to follow up with them quickly. Not only is it a chance for you to show the patient how communicative you are, it's also an opportunity to encourage the patient to use its scheduling feature to make their next appointment.
In your follow-up email, you should:
Thank the patient for signing up for the consultation
Remind them that they can receive superior care if they schedule an appointment
Give them a refresher of the benefits of using the patient portal
Create an Appointment Scheduling Email Sequence
Getting prospective patients to sign up for your portal is one thing, but some may sign up and then not schedule an appointment.
In many cases, one email is simply not enough to convince someone to schedule an appointment with you. The good news is that if you want to increase conversions, you can use an email autoresponder sequence to get the results you want.
Keep in mind that marketing emails shouldn't all include a hard sales pitch. You want prospective patients to understand what they'll get if they choose your practice for treatment. That means focusing on the benefits they'll reap.
Your sequence should highlight the benefits of your patient portal, including:
24/7 access to scheduling tools
24/7 access to electronic health records
Reduced time in the waiting room due to online intake paperwork
Faster access to their medical record
Online payments
Of course, you can also highlight the benefits of choosing your practice over others in your area, including:
Your professional training and certifications
The professionalism and friendliness of your staff
Your hours – particularly if you have evening or weekend appointments available
Your email sequence doesn't need to be long, but every email should include a call to action that links back to the scheduling tool on the patient portal.
Put a Portal Kiosk or Tablet in the Waiting Area
When patients arrive at your practice for a consultation, you have an opportunity to convert them as soon as you finish. Increasingly, practices are putting portal kiosks or tablets in their waiting areas. If a patient is ready to make an appointment after their consultation, why not have them access the portal and schedule an appointment before they leave?
Of course, not every patient will choose this option. But, if they mention wanting to make an appointment, it makes sense to let them do it immediately instead of waiting.
You can give free patient consultations to grow your practice. You can use a patient portal to encourage prospective patients to sign up and make that first appointment with you using the tips we've outlined here.
Ready to learn more about HENO's all-in-one practice management and our new patient portal? Click here to schedule your free demo!