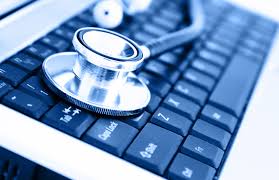 How many physical therapy practices out there are still using paper charts? I totally get it; it's within our comfort zone, it seems easy to have a tangible chart that you can flip though and it won't "crash". But in reality, you're wasting valuable time if you haven't yet made that leap to a physical therapy software program for your records. I wanted to get the raw opinions of PT's using electronic medical records, and how they thought it compared to paper charts. Below is the consensus….
EMR is more convenient than paper charts because instead of shuffling through a stack of papers, I can retrieve my patient's information at my fingertips in significantly less time. With the fast pace of outpatient clinics, every minute counts, especially with patient's time, so this allows for a more valuable session.

EMR allows us to input plans of care and other notes in the exact moment we are assessing patients, so it leads to more detailed information being documented about our patients. With limited paper space, some information can be missed during sessions with paper charts.

EMR allows us to send documents directly to doctors and other providers, creating a closer network among healthcare professionals. I can document, sign, and fax a patient note straight to a doctor from my tablet and the doctor can have it a few minutes later in their office.

EMR creates a much easier transition between clinicians when working with new patients. Another therapist working with one of my patients can see a detailed list of exercises and notes right away, to ensure that patients are getting the same care across the board between therapists.