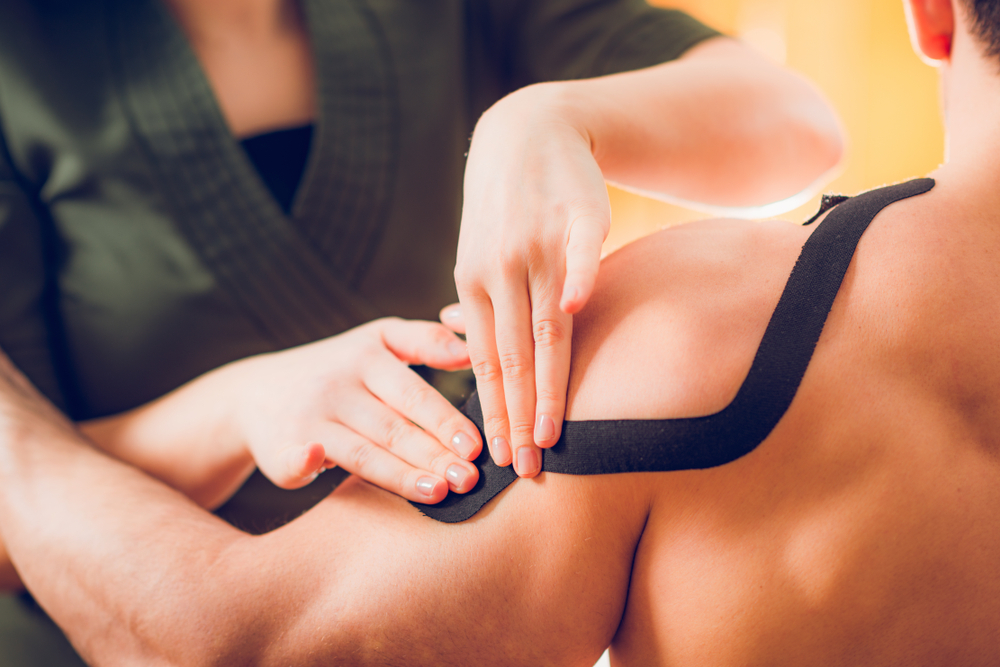 Attracting more patients into your physical or occupational therapy practice is usually at the top of the practice owner's mind at all times.  With a new start-up, during the slower summer months; times like these make us really wonder how we can bring in more patients and stretch our reach out into the community even further.  None of us went to school in business and marketing and this can be one of the biggest struggles.
1. Referrals from Doctors
This is the old-school conventional way to get new patients into your PT/OT practice.  Get to know your local physicians and gain their trust.  Teach them a thing or two about PT/OT and gain some of their confidence in what you do.
2. Quality Patient Care
Word-of-mouth referrals from previous patients is your all time best method to get new patients.  They've already heard about how great you are from a previous client, so there's no need to try and convince them of it!  There are a couple of things that you can do as an extension to this; testimonials and online reviews.  These 2 items are like gold for attracting more patients to your PT/OT practice!  Ask your current patients (the great ones, of course) to write up why they like coming to your practice and what they would say to someone considering coming to you for PT or OT.  Post these in your lobby, on your website, use in a brochure, or social media, and you can even send them to your locals doctors.  Video testimonials are also extremely effective; keep them real and try not to make them so perfect that they look fake!
Having satisfied patients write an online review for your practice on google, the BBB, yelp, facebook, google+, and anywhere else in social media land.  Prospective patients really do look at these, and if you have some great, real reviews, it will help to solidify their decision to check you out.
3. Social Media
Having a presense on social media is important, but is only benefial if you are consistently active in your account.  You have to assure you have someone dedicated to constantly creating posts that are unique and intriguing to your target market.  For those of you that don't know this, Google+ also helps with ranking your practice in the search engine; so start there!
4. Retargeting
When you visit a website, let's say Lowes, it places cookies on your browser.  So now when you visit a totally different website, like Facebook, those cookies pull up ads for Lowes.  If the potential customer was already at your site, they are obviously interested.  This helps to lead them back into becoming a patient.
5. Local SEO
Clearly we need to attract patients that live locally, so having search engine optimization that reaches a local population is super important.  Check out this link to learn the difference.
6. Pay-Per-Click Advertising
This type of advertising is most prominent in Google AdWords.  You pay for a certain word or phrase, and once entered into the search engine, you may come up.  Now I say 'may' because it depends on how competitive that particular phrase may be.  "Physical therapy" has 110,000 monthly searches, but the level of difficulty is very high and the cost-per-click is almost $6 each.   So finding a phrase that is more specific to your needs is best.  For example, "treatment for wrist pain in Orlando, Florida".
7. Search Engine Optimization
If you don't have a website for your practice, this is where you need to start.  Without a website it's not impossible to find you with sites like HealthGrades.  However, prospective patients are looking for more than that.  They want to see your staff, they want to see what insurances you take, what treatment options are available.  They want to get an impression of you before they commit to your office.
If your website not showing up in a search in google, bing, yahoo…start working on this immediately.  You should be able to type in "physical therapy in __________" and find your clinic listed.  Now, it's easy to get on the paid ads, but that's not as real as showing up in the organic search.  Start with paid keywords.
8. A Website that has a High Conversion Rate
Does your website turn potential patients into actual patients?  Investing in a strong converting website is critical.  The average conversion rate is about 3%.  If you are only converting 1% of the people that look at your website into patients, you have room for improvement.  Think about if a 1% conversion rate brings you 10 new patients.  If you are able to increase that conversion to 3%, you now have 30 new patients instead; this is a whole new ballgame now!  Consider this a wise investment.
The key to successfully attracting more patients into your practice lies within these 8 steps.  Don't attempt to do them all at one time half-assed; really focus on a few of the main ones that you are lacking in and go for it all the way.  Hire someone who knows SEO or websites and let them take the lead with those items above.
{{cta('0c1953fa-ad44-4576-8c0d-03afab790024')}}