Are you running your practice or is it running you?
My name is Katie Hohman and I live in Orlando, Florida with my amazing husband and 2 boys. I graduated from PT school in 2006 from the University of Central Florida (go Knights)! I wanted to take a minute and tell you a little bit about my story as a PT and a clinic owner.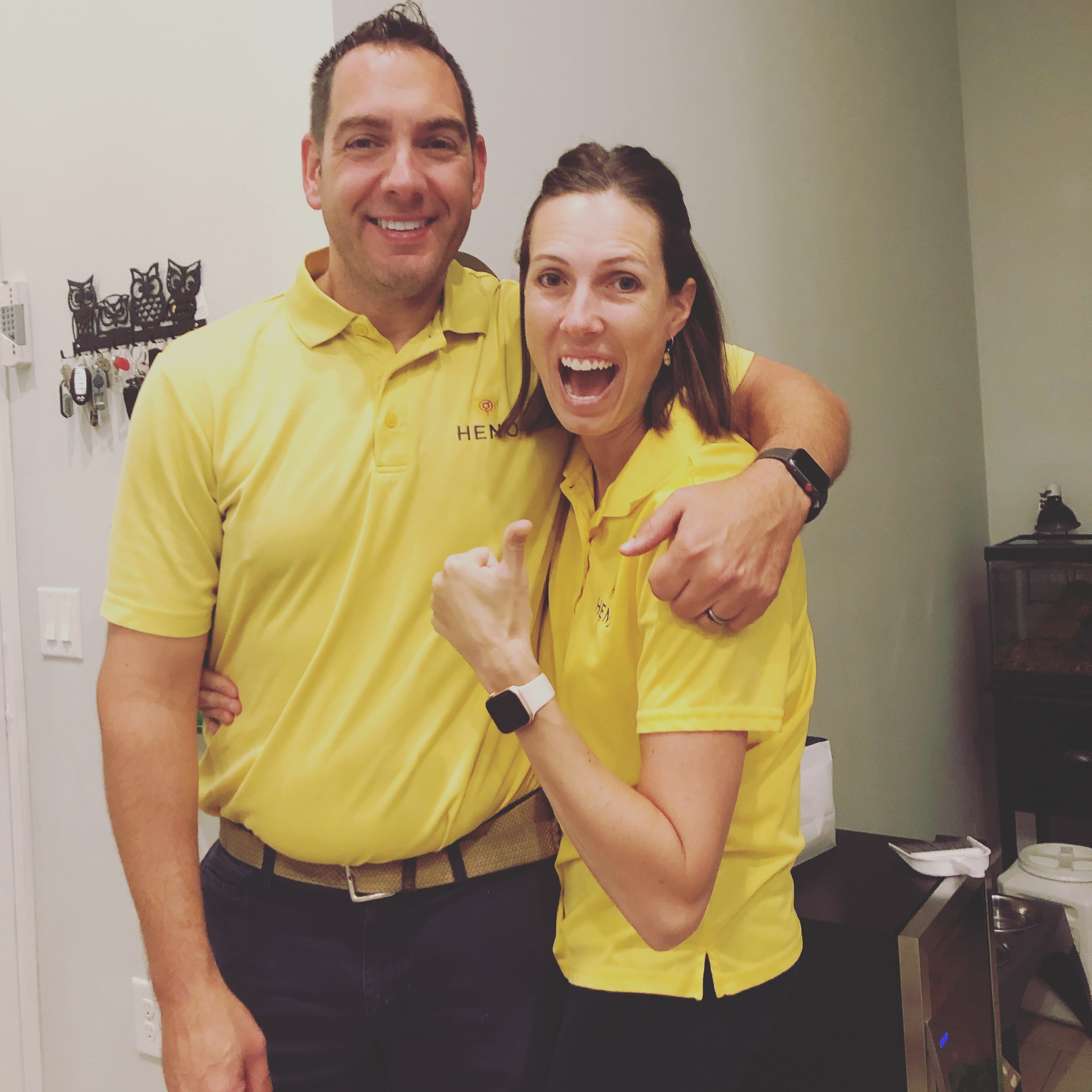 My Story
Two years out of PT school I found myself working in a hospital outpatient clinic. After a year there I still felt out of my element; I loved my patients, got results and was a hardworking and dedicated therapist, but I felt like I didn't fit in with the team or connect with my manager.
My assumption was confirmed when my manager brought me in for my annual review and gave me a $0.33 raise. (Keep in mind, her role in raises was to distribute a pot of money amongst the team and clearly, I wasn't valued enough to get a bigger piece of that pie.). I remember vividly going home upset and trying to figure out how I could get them to see my value and my worth as part of the team. I stayed late to accommodate patients, I gave each visit my everything, I got results and patients came in just to see me. Patients loved me. But because I didn't attend their Mary Kay parties and I didn't connect as well to 40-50-year-old therapists that rolled around on their stools and pointed patients to the next exercise machine, I was isolated. So, what did I do? I started baking cookies to bring into the office for these ladies. And to my surprise (and hope), that was all it took to get a stellar review the next time around. It was really sad.
Now working in a hospital-based system, my reviews weren't the only thing that made me crazy. It took an act of Congress to try to get a $30 dynadisc purchased to work with my higher-level neuro patients; and it never did happen. That was really the last straw for me. I knew I had to get out of there, and I knew I could do it better, even if I really wasn't sure how.
The Dream
I wanted to open my own practice where I could put the focus on the patient and not the bureaucracy of the hospital system. I wanted a place where I could grow the culture of my team. I wanted to be able to do it MY way. And I opened my practice in 2009.
---
Check out my next blog post to see how I made my dream work….