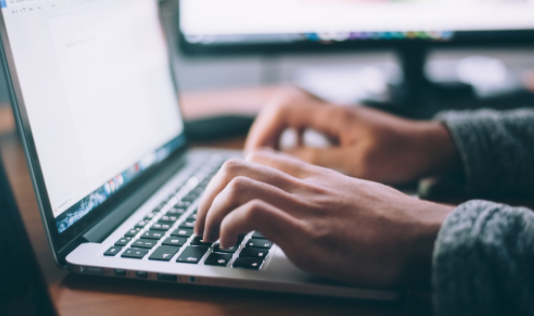 Electronic health records (EHRs) have been around for a while now, and their popularity continues to grow. There are many benefits to using an EHR, but one of the best is that they can be integrated into a single system. This is known as an electronic medical record (EMR). HENO is a great example of an EMR that offers many benefits for healthcare providers. Here are 10 reasons why you should switch to HENO today!
Reason #01: HENO is easy to use. The interface is simple and intuitive, so you can get up and running quickly.
Reason #02: HENO is secure. Your data is protected with the latest security features, so you can rest assured that your information is safe.
Reason #03: Utilizing an all-in-one platform is much more cost effective than piecing together every type of software you need to run your physical therapy practice. Making your team more efficient saves you much more than you may see on paper!
Reason #04: HENO offers a comprehensive EMR solution that includes everything you need to manage your practice, from scheduling and billing to patient charting and reporting.
Reason #05: You can access HENO from any device, so you can work on your charts wherever you are.
Reason #06: HENO was built on Oracle Enterprise software. This might mean nothing to the typical physical therapist. But what you should know is that this means updates, enhancements and improvements can happen much faster!
Reason #07: The HENO team is passionate about helping physical therapists succeed. They are always working to improve the product and offer amazing customer support. Afterall, HENO was created by a physical therapy clinic owner just looking to streamline her processes and make her team happier and more efficient.
Reason #08: With HENO, you can manage your entire practice from one system – including scheduling, billing, patient charting and reporting. This will eliminate the need for double data input, improvement in real-time metrics and reporting, and so much more! Having all your patient information in one place makes billing and insurance claims easier. You'll never have to worry about lost data or outdated information again, which can save you a lot of time and hassle.
Reason #09: HENO is constantly being updated with new features and enhancements, based on feedback from physical therapists like you. This means that you can always rely on HENO to be the most up-to-date EMR system available.
Reason #010: And finally, using an EMR in one system makes it easier for your practice to grow and thrive! With all your data in one place, you can easily make informed business decisions that will help your clinic succeed.
We hope you've enjoyed this countdown of the top ten reasons to use HENO for your EMR needs! If you have any questions or want to learn more about our system, please schedule a time to talk with one of our experts. We look forward to hearing from you!